Tia Torres is a television personality who is celebrated for her work with the Villalobos Rescue Center. This facility is believed to be the largest Pit Bull Centre in America. Her work with animals inevitably paved the way for her into television with shows like 'Pit Bulls & Parolees.'
Her love of animals stemmed right from childhood when she adopted a concession of different animals. Tia left home at the age of 17 with these animals and hasn't looked back since. Recently, there has been a lot of buzz surrounding one of Tia Torres' children. Read more about this right here.
What happened to Tia Torres' son?
Recently, there have been several rumors suggesting that Tia Torres' son was involved in an accident. One source even went on to suggest that her son had succumbed to the injuries he suffered from the alleged accident. However, these rumors and news stories were completely false.
Tia responded to one of these false stories in a YouTube comment. She went on to set the record straight, assuring her fans that all of her children were alive and healthy.
She also went on to add that she has never lost a child at any point in her life. So, where did these rumors come from? Well, back in May 2018, an employee named Colin lost his life after the motorcycle he was riding was hit by another motorist.
Colin was very close to Tia and her family, and some would even say she considered him a son. But he was not Tia Torres' actual son. Just to reiterate, all of Tia Torres's children are still alive.
Meet all her children.
Kanani Chock.
Kanani is one of Tia's adopted children. He was born on the 20th of April 1987 to a Hawaiian family. Tia and her family later adopted him. As we speak, Kanani is 34 years old. Remarkably, Kanani has a twin brother who was also adopted by the Torres family. Much like his new family, Kanani also took a keen interest in animals and their care. He joined his mother's animal shelter, which additionally paved the way for him to try out television.
Over the years, fans of Pit Bulls & Parolees have had the pleasure of watching him work in kennels and ranches. In their free time, Kanani and his brother like to play music.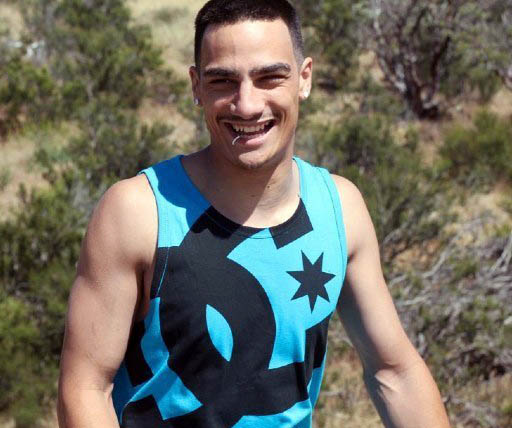 Keli'i Chock.
Like his twin brother Kanani, Keli'i Cameron is also 34 years old. Most people who are close to the twins refer to him as the quiet twin. Where Kanani is outspoken, Keli'i is more reserved.
However, the two share a passion for music, experimenting with a wide range of instruments in their band. Being Tia Torres' son, it came as no surprise that Keli'i joined her family at the animal center. Keli'i typically goes by the nickname 'Moe.' He has a wife named Lizzy, and a son named Nakoa. He was born back in 2017 and is three years old at the moment.
Tia Torres Daughter Mariah Torres.
Mariah is one of Tia Torres' daughters. She is also a reality star on Animal Planet's Pit Bull & Parolees. Like the rest of the Torres family, she got this gig as a result of her work with the Villalobos Rescue Center. She played a key role in shifting operations from the initial base in Agua Dulce to New Orleans, Louisiana.
Mariah Torres was born back on the 6th of September 1991, meaning that she is set to turn 30 years old this year. When she was young, about 11 to be exact, her mother would sign her up for various beauty pageants.
Tia Torres Daughter Tania Torres.
She is Tia Torres' oldest daughter. Tania Torres was born on the 6th of May 1985, which makes her 36 as we speak. Much like her mother, she developed a love for animals when she was relatively young. It is a passion that saw her travel the world, interacting with different trainers across various film sets. Tania even has a few puppies of her own: a French bulldog, a terrier, and a pit bull.